Tag Archives: road trip
August 16, 2016
I have been Pulsed.
What the heck does that mean?
Pulse is the name of my son's summer team. It's a complex organism, the summer team, comprised of kids from all over the city and suburbs. Kids my kid competes against in the fall and spring, kids he has a rivalry (usually friendly but maybe not always) with now become his teammates and they have about ten weeks to come together and gel so they can perform at a high level on the field.
All I'll say about that last bit is that they entered the tournament as the #10 seed. They left it in thirteenth place.
We can say the team got Pulsed.
Despite the poor finish, there's a lot to be positive about. Great coaches, one of whom is going to be a rock star of a coach, if he so chooses. And the Spirit of the Game that is mandated by the rules pervaded pretty much everyone on this trip: players, coaches, chaperones. People were friendly and talkative and… yeah. Spirit of the Game. The three Pittsburgh teams rooted each other on. They helped make a strong sideline, which is an important part of Ultimate, and they taught my son's team — the under 16-year-old kids — how to be that sideline. They did it through example. It was a good thing.
This is why I love Ultimate. Spirit of the Game extends off the field.
Of course, there were problems and we won't get into them now. My kid had a rough first day. REALLY rough. But his coaches knew what to say and they even figured out how best to instruct him so his final two days of competition weren't just better, but I watched him push through his own obstacles and elevate his game. Of course, with only ten kids by the final day (one left early and one tore a pectoral muscle) while the other teams had 22, there wasn't much choice. Which is what we'd wanted: lots of time on the field. Lots of touches on the disc. Experience.
My kid's been Pulsed.
This was his last year of eligibility for this Under-16 team, as his birthday's coming up in a scant two weeks. Next year, he may or may not make the more competitive Under-19 team. That's on him and how he chooses to elevate his game. Time will tell.
On a work front, I'd thrown the edit I was working on into Dropbox, but the hotel Internet was really quite poor (and again, I have major issues with Hilton hotels) as I got nailed with Malware of some sort and when I ran the scanner, cleaned it up, and restarted the machine, Dropbox decided it wasn't going to cooperate with my laptop. What the heck? I have to go open the file and see if the changes I'd made up to that point saved or if all that work was wasted…
I got Pulsed. Not in a good way.
But the pictures from the weekend are uploaded and if you're a close friend, I'm glad to share the link. If you caught my Facebook post, I was the one not only taking pictures but running the team's Twitter account, which had parents on the first night wandering around the hotel lobby and asking who was so much fun. Like this surprises any of you?
So… lots of catch-up work. And, of course, I heard from a number of potential clients over the weekend, all of whom need to be followed up on, and not only do I have the current edit to deal with, the next in line has arrived, too. This is all good, as I now have a mega trip to pay off!
Right now, it's off to PT to deal with the pinched nerve from the bike accident.
And who messed with my desktop while I was gone?
July 31, 2016
So you need an editor like NOW.
Sorry. I am taking the week off this week and heading into the woods. I'm sitting on a mountaintop in West Virginia, by and large. Distances are large and I'm hoofing my way around, camera in hand, to take pictures of my seven so they'll have cool High Adventure shots for their Eagle ceremonies. Concussion (which may not be a concussion) and pinched nerve (which definitely is a pinched nerve) and bad shoulder be damned. I'm going. Cool High Adventure shots for Eagle ceremonies.
Okay, the girl won't have an Eagle ceremony. She wants to earn a bigger and better award, and we're going to see what of that we can get started, too.
This is my reading this week: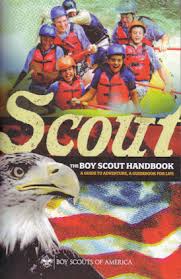 Existing clients, or those content to wait, my phone and my laptop are coming into the woods with me, and the camp is entirely connected (thanks, AT&T) so don't hesitate to reach out with questions or manuscripts that need my eagle eyes. Just… don't expect me to do a lot of editing. This week's about giving the eye time off. I know the surgeon said it's healed, but… what if it isn't, and the time I'm spending into the woods is a helpful thing?
See you when I survive the bears. And the poisonous snakes. And the ambient showers, camp food, and a tentmate, which is scarier than poisonous snakes.
After that, we go from Into the Woods to Frisbee Central again, and a trip to the Youth Club Championships. And then, if I don't collapse from it all, I get to be home for a good, long while. Flood my inbox with your fantastic manuscripts, authors. I've got to pay for all these adventures! And beyond that, you guys make me love what I do. I can't wait to come home, chomping at the bit to get busy again.
You guys inspire me. Keep it up. And flood my inbox.
March 22, 2016
The eleven week mark came and went pretty unremarkably. And yet, it was the single most important week since it happened, since the retinal repair. This was the third in the series of important things — all things come in threes, right? — and of it all, this was my favorite important week yet.
I went from being a patient to being myself again.
Now, as I've said, full healing will take about a year. My optometrist yesterday said he can't even guess when the cataract/refraction surgery will take place. Maybe the surgeon is waiting for more healing, less swelling. Maybe he's waiting for the cataract to sing and dance (okay, not anyone's words, but you know what I mean). Maybe he's waiting for my vision to settle and resolve — that's what my money is on. And I'm in no rush. A new pair of glasses is being made as we speak. It's all good, even if it's not over yet.
And it is good.
I had agonized from the moment this happened about whether or not I'd be available for last weekend, for this eleventh anniversary.
My son had an Ultimate Frisbee tournament. The coach had told me back in November he wanted me to be there. Hell, *I* wanted to be there; there's something magical about being outside all day, watching the heart and soul that Ultimate demands of its players. And even though this weekend wound up being cold and rainy on the first day, causing a couple emergency runs to stores for heavier clothes and trash bags to keep gear dry, it was still magical.
See what I mean?
This was warmup Sunday morning. Yes, that's frost on the ground. Yes, that's a hot air balloon in the background. Yes, I had a hard time seeing to grab this shot, between the sun and my poor beat-up eye. But it hung there so perfectly over the team…
Magical.
I stood there, on Sunday, the day after the eleventh anniversary of the day I tried to kill myself with a bicycle, and I took a deep breath of the around-freezing air. And at last, I felt alive again. Not wounded, not scared of what was going to happen. Myself. Strong, tough, smart, cool. A small force of nature. Restored.
Okay, and a little bit cold, too. And maybe, just maybe…
a little bit muddy.
November 19, 2015
Last weekend, I took the boy and three of his teammates to southern Virginia for an Ultimate Frisbee tournament. I came away with an awful lot to write about, both in my fiction and right here, as The Editor.
Today, let's talk about teens. Teenage boys, in particular because even though I wandered over to see the girls and even though they came and watched most of our first game on Sunday, I didn't get to observe the girls nearly enough. (They are, however, quite cool.)
Often in fiction, kids appear in one of two roles: the comic relief or the brooding, troubled kid.
Reality isn't so easy, is it? I had four kids in my charge this weekend: three high school sophomores and a high school junior. Not one filled those roles in the typical sense, although they were each comic relief in their own ways. Each had moments of brooding. In their own ways.
We were standing in Subway on the way home and one of them — we'll call him Tom — looked at me and said, "Mrs. G, know what I've noticed? You and [your kid] both like to have a lot of space around you."
And I realized… he was right. Dead-on correct. The boy and I need that buffer space (although I was sort of curious about that when the boy leaned over from the backseat and started massaging Tom's face and yes, it was really strange and utterly hysterical at the same time … like I said, lots of food for future fiction.). We've been through some pretty big traumas, me and my kids. And every now and then, someone with a high level of perception or empathy comes along and sees it. Tom, at age sixteen, was one of them.
So what's this got to do with writing? Well, haven't you figured it out yet? Kids and teens are too often cast into stereotypic roles in fiction. Would any of us — myself included — expect to hear something like that from a kid's mouth?
Well, sure. There's that third stereotype: the too-wise-for-his-years kid.
But Tom? Like I said. He got a face massage from my kid (and purred). He whined about being attacked by a thumbtack yet only complained twice about the finger he sprained and how swollen it was. He informed us that Krispy Kreme was the reason he was fat as a kid (think about that one). He spent two hours doing his homework with the quiet kid.
Definitely a character in his own right. And definitely not a stereotype.
So… let's bring this to you, shall we? If you're going to include kids in your books, spend time with them. Volunteer somewhere, even if it means getting your child abuse clearances and oh, no! Spending money on travel costs and crummy hotel rooms (that's a story for another time) and food and yes, Krispy Kremes for the drive home.
Get to know these kids. Figure out who they are and what makes 'em tick. Know the stereotype about kids being absorbed in their phones? Not this crew. Four kids. They talked in my car. They played games. They engaged in a science experiment with Kool-Aid. They did homework. They slept. And yes, they watched videos… for about an hour. Of sixteen in the car.
Again, they're not fitting the stereotypes.
As writers, it's on us to get it right. Yeah, you may be the writer who uses those broad generalities to make a larger point about human nature. But… do you really need to?
What would happen if you break out of those molds and formulas and stereotypes and portray kids as the complex, perceptive, funny people they truly are? Wouldn't fiction — YOUR fiction — be better for it?
I suspect it would. Go for it.
August 7, 2014
In a week from today, I'm heading out on my first REAL vacation in three years. Not a week at Scout camp (although that's always a welcome break). Not a weekend adventure. A real, honest-to-God, airplane-involved vacation.
And like any good Boy Scout, I'm going to mostly be camping. In a national park.
If you are savvy enough, you'll realize what that means… NO INTERNET.
Which means NO E-MAIL.
If you're a client or a potential client, next week may not be a good time to reach me. Waiting until I get home on the 20th isn't wise, either. Jet lag, exhaustion, the need to make up for lost time with my bed (and re-locate what's come dislocated while sleeping on the ground, usually pelvis, vertebrae, and ribs)… all that's going to play a role in how long it takes me to catch up. We are talking about someone who gets, according to Google, 1300 mails a month.
Now for the good news: If you've got something short — 50k words or less, or an almost-polished proofread — and want to slip it past my editorial senses before I leave, get in touch with me NOW. I've purposely left time open in my schedule between today and Wednesday. And I've refused to unpack certain things from last week's camping adventure, making it easier to get ready for this trip. Preparations are under control. No sweat.
I'll remind you again before I leave, of course. Spread the word. Your editor par excellence is headed out to clear her head, see bison and bear and mountain goats and bighorn sheep and moose and wolves and mountains and streams and geysers and paint pots and canyons and rivers and… Those of you who've been here a long time may remember the last time I headed out that way. Sadly, the pictures have been lost, but the posts are still there, buried in my archives.
Do I really need to come home? I could just stay, right? I'd be REALLY West of Mars then. No need to change the business name. I can work in that beauty and grandeur. I can do better work out there. I know it.
Just don't ask me to do it next week.
January 16, 2008
Hard to believe it's been three weeks since I turned off the computers and headed west. Seems a lot longer than that.
Thirteen Things from Yellowstone1. There is something about the mountains out there that really tugs at me. Heck, any mountains, even the foothills of the Appalachians that I live in.

This was taken in the Lamar Valley, where a new wolf pack is trying to establish itself. They call the pack the Silver Pack.

2. Another shot from the same spot. Yes, I had a hard time concentrating on the wolves in the spotting scopes. After all, the wolves were laying around and there was all this magnificence around me.

3. The final shot from this same area.

4. This was taken on our way back from lunch, when we stopped to see what the Druid Peak Pack was up to. They were hanging out on the hillside; the two who had been playing earlier had stopped for a nap. The pack's alpha female was wandering around, checking on everyone. A bit earlier, an interloper had shown up and a scuffle had ensued; the interloper was laying in a hollow, wounded. We don't know how seriously.

5. This is shot from the top of the terraces at Mammoth Hot Springs. Yep, that's a hot spring in the foreground.

6. Another one from Mammoth.

7. In the foreground is the (snow-covered) famed Minerva Terrace. In the background… mountains.

8. Yup, Mammoth.

9. And more Mammoth. See the boardwalk? Parts of it ended mysteriously where the springs have overtaken the boardwalk. But that's another TT.

10. …and more.

11. I spent an hour in the lobby of the Mammoth Hot Springs resort with my MP3 player, watching the sun rise over the mountains. Every now and then, I'd run outside with my camera to get a shot. This is my favorite. We won't speculate if I got it that time I was in such a rush that I jammed my arm into my coat and got outside to find… my coat was upside down. Well, at least only one arm was in it.

12. Crap. I picked this one earlier today and now I don't remember where it's from. I took it along the ride from Mammoth down to Canyon, over to the Lake, and off to Old Faithful. That's the long way around, but it was worth it.

13. Same problem. And you wonder why I am ready to have copies printed and to spend the time putting the pictures into my scrapbooks?

Get the Thursday Thirteen code here!
The purpose of the meme is to get to know everyone who participates a little bit better every Thursday. Visiting fellow Thirteeners is encouraged! If you participate, leave the link to your Thirteen in others comments. It's easy, and fun! Be sure to update your Thirteen with links that are left for you, as well! I will try to link to everyone who participates and leaves a link to their 13 things. Trackbacks, pings, comment links accepted!
View More Thursday Thirteen Participants
Photos other than of the Yellowstone Gate in the header are Copyright 2007-2008 by Me, Susan Helene Gottfried. If you want to use them, please do so with proper citation. I'm proud of these puppies!
January 9, 2008
If you haven't been here since my return from Yellowstone, let me recap for you:
Thirteen Things from Yellowstone
1. I've learned the wisdom of wool socks. I've vowed to only wear bamboo and wool socks from now on. We'll see if I can accomplish this; cotton's cheaper. But not nearly as nice.2. This guy was on the menu every night we were in the Park. Yum. (Well, okay, it was his farm-raised cousin. But you get the idea.)

3. I survived snowshoeing. This elk didn't. Or maybe he was there as a trophy for my first snowshoeing experience.

4. This guy — we think — along with a friend welcomed me to my first snowshoeing trip. He and his friend stood forty yards apart… on opposite sides of the trail we were taking, and didn't leave us a way around him. So the eight or so of us had to thread the bull elks. Who had big antlers that could have hurt us. Badly.

5. I put on four layers of pants and stood outside with a small group — ten or twelve of the twenty-seven of us — and watched this beautiful lady erupt for the last time in 2007.

6. This is her last daylight eruption of 2007.

7. This is her in 2008. She's aging well, isn't she?

8. She wasn't the only thermal feature with things to say.
9. Daisy went off.

10. Riverside went off.

11. Castle went off.

12. Seeing all three of these — and the cross-country ski group got to Lonestar just as it erupted too — was pretty darn special. One of our three guides (who live nearby and do research in the park) said he's been waiting years to see Castle erupt. I decided it was the Park's way of thanking us, since we were there as part of a National Parks Conservation Association trip.
13. Yep. Saw wolves. From a distance. A great distance. I bet they knew we were there, only able to see them through our spotting scopes.

Get the Thursday Thirteen code here!
The purpose of the meme is to get to know everyone who participates a little bit better every Thursday. Visiting fellow Thirteeners is encouraged! If you participate, leave the link to your Thirteen in others comments. It's easy, and fun! Be sure to update your Thirteen with links that are left for you, as well! I will try to link to everyone who participates and leaves a link to their 13 things. Trackbacks, pings, comment links accepted!
View More Thursday Thirteen Participants
Photos other than of the Yellowstone Gate in the header are Copyright 2007-2008 by Me, Susan Helene Gottfried. If you want to use them, please do so with proper citation. I'm proud of these puppies!
December 26, 2007
Thirteen Things You Need to Know1. Yellowstone National Park became the first national park in the United States in 1872. It was signed into law by President Ulysses S. Grant.

2. In 1976, my parents took me to Yellowstone. To say I fell in immediate love is to underestimate the power of the emotion the park evokes in me.

3. In 1988, 1.4 million acres of Yellowstone burned.

4. In 1998, I made a return trip with the Tour Manager. Signs of the fire were still everywhere. The Tour Manager promised we'd return in five years.

5. In 2008, the Tour Manager and I will layer up our winter gear and leave the warmth of the Old Faithful Snow Lodge to see Old Faithful's first eruption of the new year. (yep, five years became ten. Amazing what happens when you blink.)

6. Because we'll be spending five of our six nights in the park, we probably won't have Internet access. Or cell phone coverage.

7. Our first morning there, we'll go wolf spotting.

8. We're bringing both digital cameras and the laptop, so we can upload the pictures and have empty memory cards to start each day.

9. I have learned more about long underwear than any rocker chick like me ought to learn.

10. We're going to be surrounded by bison and yet I'm betting that all that will be on the menu is cow.

11. As a result of this, I probably won't be able to check in while I'm gone.

12. I'd thought about having a friend post entries for me, but given what Trevor's done around this joint in the past when I HAVE been here, I didn't think that was wise.

13. But if I can post from Yellowstone, I will. Keep your eyes peeled, and have a terrific New Year's.
Get the Thursday Thirteen code here!
The purpose of the meme is to get to know everyone who participates a little bit better every Thursday. Visiting fellow Thirteeners is encouraged! If you participate, leave the link to your Thirteen in others comments. It's easy, and fun! Be sure to update your Thirteen with links that are left for you, as well! I will try to link to everyone who participates and leaves a link to their 13 things. Trackbacks, pings, comment links accepted!
View More Thursday Thirteen Participants