Yep, I'm on permanent high expectation and need of some extra cash for book buying over here!
Today let's feature my friend Carrie Lofty. She's got a THIRD book out, helping launch Carina Press. Carina's an e-book first press, which means you digital readers can help determine when it comes out in print so us autograph hounds can get our fix.
The book's called Song of Seduction. What better book to ask THE question: what song makes you think of your book?
Here's what Carrie had to say:
I have playlists for all of my books. You can hear the one for SONG OF SEDUCTION on its excerpt page. If I had to choose just one song, however, it would be "Chocolate" by Kylie Minogue. That's the song I listened to as I — *gasp* — wrote my first ever sex scene. I put all the inhibitions and doubts aside and just went for it. Other songs may have had more influence over the characters or the plot, but I'll never forget my first time…
Carrie made me laugh out loud with that one…
Here's the book blurb:
Eight years ago, composer Arie De Voss claimed his late mentor's final symphony as his own and became an icon. But fame has a price: fear of discovery now poisons his attempts to compose a redemptive masterpiece. Until a new muse appears, intoxicating and inspiring him…

Mathilda Heidel renounced her own musical gift to marry, seeking a quiet life to escape the shame surrounding her birth. Sudden widowhood finds her tempted by song once more. An unexpected introduction to her idol, Arie De Voss, renews Mathilda's passion for the violin—and ignites a passion for the man himself.

But when lust and lies reach a crescendo, Arie will be forced to choose: love or truth?
It this book NOT for me??? Sheesh. Sometimes, I think Carrie and I were separated at birth or something. We even went to the same university. At different times, but we barely missed each other (she could have been my student! Aack, that makes me feel old!).
And here's the cover.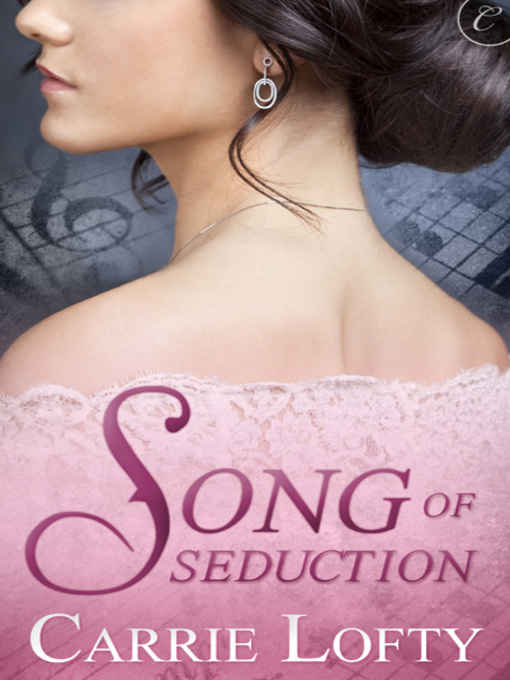 Know what we're missing?? BUY LINK!!! If you buy before July 5, you'll get 20% off.