Tag Archives: Featured New Book Spotlight
August 26, 2019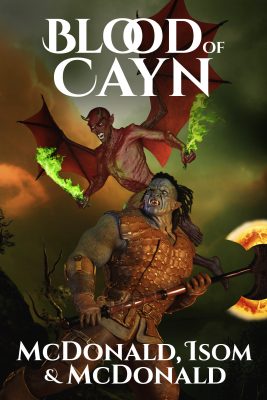 When I first posted the original Featured New Book Spotlight, Jason realized he hadn't explained the WHY behind the song he'd picked. (I may have to tweak the form, no?)
So he sent an explanation:
We chose the song Face Everything and Rise because it resonated with our book. Specifically, and Papa Roach did this with the title of their album, the definition of the acronym F.E.A.R is Face Everything and Rise. It can also be Forget Everything and Run (expletive optional). Grendel, Xandor, Chert, Jasper, Yana, and Sehraine did not do that. They faced their fears and rose above them.
Need to see the whole thing, update and all? Go here and you can.
May 9, 2018
I had heard of this from others, but didn't think it was actually happening. Mail has gone missing from Google Mail.
Well, after a message between me and a friend vanished into the ether — all copies of it, like I'd dreamed it or something — I realized that nope, it's real and it's happening. Gmail seems to be eating messages.
So at this moment in time, I am caught up on Featured New Book Spotlights. If you've submitted the form but not heard back from me, resubmit, and include a note wherever you like that it's a resubmission.
Don't let this go missing. Take the time to recreate. Let me feature your book; it's one question! And some music, and who doesn't need music to start their Monday off right?
And a quick note: on an editing front, things are arriving steadily, so if you need me, be sure to get into the queue sooner rather than later — and again, if you haven't heard from me, drop me a note. It's possible Gmail ate that, too. Grr.
October 2, 2017
What.
the.
heck.
The Featured New Book Spotlight is still empty?
One question.
Free.
Promote yourself.
What's not to like?
August 28, 2017
Welcome Wendy Goult to West of Mars! She popped in via Twitter, so even if you're not currently promoting a new book, keep helping spread the word. I do like to give presents to friends and clients who refer a lot of new people my way, either for this or for editing services.
Her book is called Chain Reaction, and she didn't say a lot about why she picked her song. In fact, she didn't say anything. She simply said, "Jealousy, by Billy Fury" and left it at that.
Check. This. Song. Out.
I love it. Total old school. And you know what? It doesn't need an explanation. Wendy, you are the woman!
Here's what Chain Reaction is about:
Do you believe or even think there might be life after death? We all have our opinions on this conundrum. Chain Reaction takes up the challenge in admirable style and gives an acceptable insight into what it could be like to be 'on the other side'. We follow the chain of events that occur after Kate Maple arrives in her after life with no recollection of how or why it happened and who killed her. The story weaves through the lives of friends, family, witnesses and suspects exposing vulnerabilities and associated threats. Even the police are not immune. Their frustrations, reactions, emotions and attractions show they are human too. This is no sugary, endless fields of flowers, birds and butterflies tale but draws the reader into a story of illicit love and secrecy, a love betrayed and a rage that takes away all reason but which ultimately leads the reader into a sense of wellbeing.
Need a copy? It's paperback only, and the listing takes you to the UK Amazon site, but there's a note that says it can be delivered to select locations. If you're in one, pick this one up, give it a read, and be sure to let us know what you thought — reviews are always helpful and appreciated not only by authors but future readers, as well.
Jealousy… oh, that's a catchy tune…
July 3, 2017
Even though the site redesign isn't finished, I've been able to get into the broken control panel long enough and consistently enough now that I'm willing to go for it and reopen my promotional offerings to my author friends — old, new, and just-made.
Here's the word about the Featured New Book Spotlight. One question! How hard can it be? (Apparently, pretty hard.)
And here's the word about Lines of Distinction, for you guys who like to make graphic teasers and/or who'd just like to spotlight their books 'cause you've written a book worth spotlighting.
Remember: Read the pages. Follow the directions. They are easy.
Spread the word. A new book only needs to be new to my audience, you know what I'm saying here?
So stop in. Come by often. Tell your friends.
Let's get more attention for you guys. In an increasingly crowded market, you guys deserve it. And did I mention it's free?
March 20, 2017
Welcome to the start of the week and a book that is hopefully new to you and that you'll want to read after you reach the end of this post. That's how this thing works, you see. I write about a book. We all pick it up, read it, and hopefully leave reviews. (If you need help writing a review, holler. My editorial self would be glad to help, and if you need a place to post your review, let me know. I'd be glad to host you.)
Today's book comes from a new friend, who I just discovered via Twitter. You find fun people on Twitter. Christy is one of them.
Her book is called Panther Mountain: Caroline's Story and before I tell you what it's about, let's hear from Christy about what song makes her think of her book:
The lyrics of Paul Weller's "You Do Something To Me" perfectly sum up the passion of the love letter written to Caroline, the heroine of my book Panther Mountain: Caroline's Story. The letter was written in 1854 in pre-Civil War western Virginia by a man named Nathan Hanna who desired to get to know Caroline better. His elegant handwriting showed him to be an educated man, his words thoughtful and polite as he requested a meeting with her. When she read his invitation, she was reminded of a long-ago passion she felt for him as well. But would they meet, and if so, where would the relationship lead?
Ooh, I don't know about you, but I'm tempted. And this Paul Weller dude? This isn't something I'd listen to all the time, but he's kinda cute and I do like this song. Nice pick, Christy!
(You guys have exposed me to some really cool music, and I'm appreciative. Best of all, I'm expanding my own horizons, which is a bonus I never expected when I started this feature many years ago.)
Ready for more about Panther Mountain: Caroline's Story? Here's the description:
Panther Mountain: Caroline's Story is a historical fiction novel based on true events in my great-great-grandmother Caroline's life in antebellum and Civil War Virginia. Its centerpiece is a romantic mystery; a love letter, written to her by a suitor who was not my great-great-grandfather.

Caroline Grose was raised on a mountain deep in the heart of 19th Century western Virginia. Despite her geographical isolation, she was educated and well-read. At 19, she fell in love with a handsome young man whom she met at a church camp meeting. Her hopes for a romantic relationship were dashed, though, when she saw him kissing another girl.

The world around her grew increasingly chaotic. Caroline's family members were Methodist Episcopalian abolitionists, and those beliefs pitted them against friends, neighbors and fellow church members. When she discovered that a runaway slave was hiding in a mountain cave near her home, she was faced with a hard choice: turn him over to the authorities or help him escape to freedom.

By 1854, Caroline was a spinster living at home with her parents. One day a letter arrived. It was from the love of her younger years. He wanted her back. Little did she realize, as she read the words on paper, that another man loved her, too. A romantic rivalry was in the making.

Caroline is challenged to go beyond her comfort zone and Victorian gender role to help and protect others. She showed courage in the face of violence and anarchy during the Civil War.
There is SO MUCH going on here that makes me want to read this… the setting, the era, the story itself.
If you're as inspired as I am, here are the handy-dandy buy links:
Paperback or as an-ebook at Amazon.com
It's also available online at:
And get to know Christy, too. I can vouch for how cool she is!
Panther Mountain Caroline's Story website
Facebook
Twitter
Pinterest
YouTube
March 13, 2017
What.
The.
Heck.
The Featured New Book Spotlight is empty AGAIN this week.
It's a one-question interview. Yes, it's not a particularly slam-dunk easy question, but that's what makes it fun. And it combines a few of our favorite things: books and music.
Because I know there's a lot of authors who create playlists for their books. One song on those lists has to represent their book. It just has to.
So send your friends. Spread the word. I want to feature YOU. I want YOUR book highlighted here on my pages. I want my readers to learn about YOU.
It's free (unless you want to reserve a specific date) and one of the most fun, challenging, and cost-effective ways to promote yourself and your book.
February 27, 2017
Back before I got hurt, I was running the Featured New Book Spotlight pretty consistently. For years. YEARS.
And then I went and fell off my bike and spent the past year recovering and pretty much let anything but medical needs and paid editing gigs fall by the wayside. Makes sense, no?
But although there's at least one more surgery ahead, it's supposedly an easy, in-office zap with a laser. Minimal recovery time, and I say that as someone who had to fight with herself to honor the recovery time on the cataract surgery.
Which means it's time to pick up the pieces that have been sitting on the sidelines, waiting for me. And one of them is the Featured New Book Spotlight.
It's easy. It's simple!
If you think you have a book that my readers aren't familiar with (and there's a clue in there, if you're quick enough to catch it), stop in. The directions are on their own page here, or I'll list them right here, right now for you.
1. Answer this question: What song makes you think of your book?
(Remember: this is your chance to hook your potential reader, so you may want to explain.)
2. Provide the YouTube link to it, just in case I dig up the one you didn't intend anyone to ever associate with your book.
3. Provide the book description.
4. Provide buy links.
5. Provide social media links that you'd like to share.
And that's it! I run them in the order they show up in my inbox, unless you want a specific date. Then I charge a $5 fee, and let me tell you, when I've been busy, that fee is necessary. At my heyday of the Featured New Book Spotlight, I was scheduling pretty far out. You guys were clawing for dates.
Let's get back to that. Because if you're willing to be flexible, I'm willing to give you space here. For free. (Oh, and once your post is scheduled, it can't be bumped, either.)
Drop me a line. Let's feature you in the Spotlight.
January 16, 2017
And we're back! Thanks as always to the amazing and wonderful Magnolia Belle for creating really cool graphics for us. If you don't know Belle, I suggest getting to know her. Pick up a copy of Lady Gwendolyn, why don't you?
But we're not here to talk much more about Belle, unfortunately. (But once she puts out a new book…)
Today's brave soul is Michael C Bayer, and I might or might not have read an earlier draft of this one. And I am definitely dying to see how it turned out in the end!
Michael put The Absconded out back in November, and now that the holidays are over and we need some distraction, he's decided to see how many West of Mars Fans he can entice to read his book. I know you guys won't let him down…
Ready?
Here goes…
Michael, what song makes you think of your book?
That was a tough one, since I listened to a lot of music while writing The Absconded. But once I turned everything off and started thumbing through a couple of chapters, I realized that the song I listened to the most while writing it was Take Flight by Lindsey Sterling. Give it (and the rest of her songs) a listen. There's an ebb and flow, highs, lows and struggles in the song that match the plights of three of my main characters – Kaliria, K'Pol and Scott. To varying degrees, each one finds themselves thrown off a cliff. They can either plummet or take flight (natch!), and some do it better than others. That, and when creating my characters, I always have a style of music in mind for each one. For one of the aliens, whenever she listens to music (from her world, not ours), to me it was always Lindsey Sterling. I'll leave it up to you to figure out which character enjoys her music. Lastly, since this is my first novel, I was taking flight myself. There you have it! If you take a chance on my novel, please feel free to leave feedback.
You guys know I'm all about leaving reviews… they are important things!
This is also the spot in which I confess that I'm a Lindsey Sterling fan. Not all of her stuff, but an awful lot of it. And her single with Lzzy Hale of Halestorm? One of those songs I just cannot ever get enough of. So I concur: she is an incredible artist to be inspired by.
So. What's the book actually about? Here's the back cover copy:
Unfortunately for Scott, aliens exist. Snatched from Earth, he finds himself added to their collection of creatures gathered from throughout the universe. His cage is a window to the wondrous varieties of life, and the atrocities that can be inflicted upon it. Atrocities that are clues of what awaits him.

Nearby is Kaliria, a furred being that's equal parts wild and wily. A long, torturous captivity has filled her with a righteous rage. She spends her days alone, simmering in her cramped confinement, pining for the fields and forests of her world. Pining for companionship.

While happenstance makes Kaliria and Scott neighbors, it's desperation that makes them allies. In order to survive, they must overcome each other's language, culture and mistrust, all while keeping their interactions hidden from their captors. And if they succeed, there's still one more obstacle to surmount — escaping an alien ship traveling through space.
Get your copy — but only if you're a Kindle reader! (aargh, I know!)
Personal links!
My self-publishing imprint. It's run by a very energetic corn snake.
My Facebook page is still a work in progress
Just a reminder: The Featured New Book Spotlight runs on Mondays, when I have submissions. So send them in! Send your friends over here, too. It's free (unless you want to reserve a date) and it's easy and it's fun. What more can you ask for?
And another reminder: If you want to post a review but are squeamish about any typos or if you need help, I'm always glad to tip my editor's pen in your direction, and for a super cheap amount, too. Reviews are important for authors, and there's no need to feel insecure about yours. Not on my watch. Drop me a line and I'll be glad to help you out.
September 28, 2015
What happened to the Featured New Book Spotlight?
Yes, I'm swamped and yes, things are getting shoved to the side while I work on this edit.
BUT I love seeing the Featured New Book Spotlight active and talking about books. Call it just another way I have of giving back to my fellow authors. Call it selfishness because my favorite thing is seeing what song everyone picks. My second favorite thing? Reading the book description.
As a group, we authors are the most creative people I've ever met. One of the best parts of being an editor is that I get to see authors who push themselves, who dedicate themselves to the craft of writing. Who go places I don't have the guts to.
For you authors, remember: unless you want to reserve a specific date, the Featured New Book Spotlight is free! It's ONE QUESTION — how can you not have time for one question?
Best of all, I've heard from a number of authors who say this one question has caused them to look at their book in a totally different light. They learn new things about themselves and about their baby.
Or maybe the best is when I hear from readers, who saw a book featured here and bought it — and instead of letting it languish on the Piles of Good Intentions many of us have (mine is an entire mountain range of TBR goodness), they read it immediately. Some even leave reviews.
Featured New Book Spotlight. It's here. It's free. It's designed to showcase you, the author, not me.
Grab hold. It's just a spotlight. It won't hurt you.
August 31, 2015
Let's welcome Rebecca J Clark to West of Mars! She's got a new book out and it sounds like a lot of fun. Read on!
What song makes me think of my book?
Taylor Swift's Shake It Off, because it's the only thing that will stop my heroine's young son when he's having a tantrum, so it's played throughout the story. It also serves as her motto when she's feeling insecure and suspecting her husband has grown tired of her–she tells herself to "shake it off."
Taylor Swift STOPS a tantrum? Well, it takes all kinds… and good thing that something stops a tantrum. Never-ending tantrums are the worst.
Ready to find out what the book is about?
She's bringing sexy back…

Stay-at-home mom Darlene Ramirez appears to have it all: a sexy husband, a beautiful little boy, and a new home in the suburbs. But when Colton starts working longer hours and spending more time at the gym, she fears the worst. When a stylish new friend offers her a makeover, Darlene jumps at the chance to do her part to bring some va-va-voom back to the relationship and fight for her marriage. As she learns to walk in stilettos and seduce Colton with her sexy new look and attitude, her plan seems to be working… until she catches him in a lie and learns nothing is what it seems.

Will a great pair of shoes be enough to save her marriage?
Buy links
Remember, if you've liked what you've seen and you've bought and read the book, a review at any online site will help keep an author writing. Just a few words — it's not that hard and it helps more than you realize!
February 23, 2015
From website and network problems to computer problems, I'm being given a sign. If only I could figure it out.
BUT the best news of all is that the Featured New Book Spotlight returns next week.
Is your book in the queue? Your friend's? Why not?
Get 'em in now. Here's the details you need.
Is the ONE question too hard? Need something simpler? Go for a Line (or two) of Distinction. Promo doesn't get any easier than that.
December 16, 2014
I love doing the Featured New Book Spotlight. I've hosted a huge number of authors for this spot, and not once has the song choice failed to interest me. It's widened my music horizons and I've heard from readers that the author did such a good job on their post, the reader went out and bought the book. So I know this feature is more than just another link in a line of links. I know it sells books. People tell me when they buy.
But finding authors to fill the spotlight has gotten harder and harder, even as there are more and more authors out there, promoting their books aggressively.
So what gives? Is one question too many? Is it too hard a question? Is it that I'm not looking to run the same thing as twenty others? Or is it that now that West of Mars isn't ranked in the top 125,000 anymore (according to Alexa), I'm not worth the time and energy?
The Featured New Book Spotlight is a free service, folks. Well, unless you want to reserve your date, and then I'm charging a measly five bucks. I see authors shelling out hundreds of dollars for book tours or book reviews, sometimes protesting they can't afford to have their book edited.
Ahh, maybe that's it. West of Mars has evolved over the years, from an author's site to an editor's business platform.
Don't be worried I'll try to sell you an edit. Sure, I may mention it if we chat ("If you're ever in the market, come on back and I'll work up a sample for you" is my usual refrain, if the conversation gets that far), but do I mean it? At the moment, sure. My door is always open to new clients. But mostly, I do it to be polite. To put it in your head that I'm here, and maybe you'll share my name with your friends — either for the Spotlight or for editing work.
But that's only if we chat and the conversation goes in a direction where I can bring it up. If we don't, no loss. We've still had a nice interaction, I've been able to help you promote your book — and at the end of the day, helping each other is what matters. At the end of the day, I run the Featured New Book Spotlight because I want to see authors succeed.
So spread the word, will ya? Featured New Book Spotlight. Open to all authors, of any genre. Free unless you want to reserve a specific date. No hard sell for the editing services.
Consider this my labor of love.
And watch for something new and even more fun on the horizon, doubling your opportunity to play along and get word of your book out there.
November 3, 2014
Last month was both a rush and a killer. I had a couple really intensive edits that demanded a lot of time and energy (and effort). I worked through weekends. Dishes piled up in the sink, I was a week behind in reading the newspaper, and I slept like a baby. Didn't write a word of my own fiction, either.
So if I owe you mail, you should have gotten it by now. This  month looks to be lighter in terms of intensity, which is always welcome after a period of such time-sucking and exhilarating work.
There are lots of openings at the New Book  Spotlight if you'd like one. Help yourself; tell your friends. Remember, if you're willing to take what's next in line, it's always free. Free promo, people!
As for editing… well, that's not so open. We're looking at mid-December for dates, which really, if you think about it, ought to work just fine. Who wants to be thinking about their manuscript during the last part of the holiday rush? Why not send it to your editor and let her deal with it while you finish shopping and face the realization that you just can't put off buying something for Strange Uncle Jimmy*? Yeah, I know: You don't want to deal with Strange Uncle Jimmy. Ever. He's got a … well, a smell and he's always telling you that a woman's place is making bread. Fresh bread daily, that's what Strange Uncle Jimmy wants. And no, there doesn't seem to be a metaphor involved in any of that. Last year, your brother bought him a sourdough yeast starter, a bread machine, and six different mixes.
Your brother is still paying for the padded room that put poor Strange Uncle Jimmy into. Bread makers seem to violate his sense of how the universe works. Who knew?
Now, here's the best thing about hiring me to be your editor: I'll help you come up with a good gift for Strange Uncle Jimmy. It's all part and parcel of what I do here at West of Mars, and frankly, the brainstorming would be a lot of fun.
Hey, have I mentioned that if I do your content or line editing and you need a proofreader, I've got subcontractors for that? Subcontractors who'll come with a 10% discount because you're a West of Mars client?
No? Well, there ya go. Learning new stuff daily around here. It's what I do. No reason you can't join me, too.
* I once had an Uncle Jimmy. He's now ex-Uncle Jimmy and the nicest guy you'd ever meet, married to one of the most gracious, caring women I've come across in my crazy path across this world. And I have no idea what he thinks a woman's role in life is. I never asked. Maybe I should have. Maybe it'd be what I expect. Maybe it'd be weirder than fresh bread daily. Who knows? Well, ex-Uncle Jimmy does.
April 16, 2014
Yes, boys and girls, after being full for months on end, right now, there's no one in the queue for the Featured New Book Spotlight. Why not? I see books being published every day. I see free promotion right here at West of Mars. And I see the e-mails I get from readers, telling me they've bought a book they've seen in the spotlight and I was right: it's worth a read.
Tell your friends. Take advantage yourself. Remember, it's free if you're willing to take the next open date (and only $5 to reserve the date you want).
Why are you still holding out? Flood my inbox today!