Tag Archives: update
August 26, 2019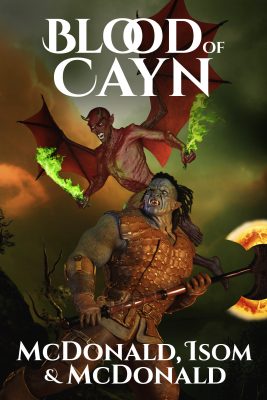 When I first posted the original Featured New Book Spotlight, Jason realized he hadn't explained the WHY behind the song he'd picked. (I may have to tweak the form, no?)
So he sent an explanation:
We chose the song Face Everything and Rise because it resonated with our book. Specifically, and Papa Roach did this with the title of their album, the definition of the acronym F.E.A.R is Face Everything and Rise. It can also be Forget Everything and Run (expletive optional). Grendel, Xandor, Chert, Jasper, Yana, and Sehraine did not do that. They faced their fears and rose above them.
Need to see the whole thing, update and all? Go here and you can.
January 2, 2019
Happy New Year, friends, clients, acquaintances, writers, and the odd stalker or creepy person!
I figured it was a good time to stop in, check in, see how everyone is. It's January 2, after all. It should be an inauspicious day, although longtimers around here know it's not, and they know why.
It's been busy over here. I worked all through the break and to be honest, I can't remember the last time I took a day off. And I'm still not caught up, so thank you for the continued trust and work. Best of all, it doesn't feel like work anymore, and it's certainly not drudgery. Editing is the best challenge, brain game, and use of my time — not to mention stress relief!
If 2019 continues for me the way 2018 went, I don't expect that string of no days off to change. By my count, I have room for about 11 projects all year — but don't let that intimidate you. Remember that I do work on a Send When Ready schedule, so one of those anticipated eleven openings might happen right when — or maybe a day or two after — you need me. Please keep referring work my way, and if I can't handle it… well, truth be told, I'll figure out a way to work it in. This is what you do when you love what you do.
One thing I want to make time for in the upcoming weeks and months is conducting workshops, preferably (gasp) in person. Writing conferences, retreats, even meetings. When I haven't been editing, I've been developing a pretty broad-based portfolio of workshops. I'd like to beta them, so if you're in the area, keep your eyes open for details and invites to join in. Help me help you make the best book possible.
That's it for over here. It's been quiet even as it's been busy, and as soon as I have more of these workshops tamed, I intend to return to blogging on a more regular basis. There's only so much time in the day, after all, and you guys who pay me money to work on your manuscripts for and with you, as always, have top priority of my time.
Let me know what you're up to. Chat with me on Twitter (@WestofMars), submit your book for a Featured New Book Spotlight, and keep an eye on the Facebook page, too. No need to lurk, not around me! I'm here in my yoga pants and oversized sweatshirt, living the dream… so join me.
January 3, 2018
It was only a couple of weeks ago that I ran this Featured New Book Spotlight for Peter Perrin's new book, Grace's Turmoil.
The book wasn't out yet, but it is now, so here are your buy links — Amazon only, I'm afraid. Sorry to you who aren't Kindle users! (and note that I'm not telling you to download the free app; I assume you're not a Kindle person for reasons, and I respect that.)
So… grab your copy now at all the Amazons… or only the one you can actually make a purchase through. Be sure, once you do and once you've read the book, to leave a review when you're finished — either at Amazon or GoodReads, or both, and/or any other place you can think of. Reviews do help readers find new books!
(And if you feel like you need help writing or honing a review, I offer review help for only $5 per review. That's a bargain!)
https://www.amazon.com/dp/B078GBQY4D/
https://www.amazon.co.uk/dp/B078GBQY4D/
https://www.amazon.ca/dp/B078GBQY4D/
https://www.amazon.fr/dp/B078GBQY4D/
https://www.amazon.de/dp/B078GBQY4D/
https://www.amazon.it/dp/B078GBQY4D/
https://www.amazon.au/dp/B078GBQY4D/
https://www.amazon.es/dp/B078GBQY4D/
February 23, 2017
People have started coming up to me, asking how things are since I haven't updated about my eye in… eons.
There'a reason for that. Multiple reasons, actually.
First is that leading up to the third surgery, I was a total basket case. It was either going to be a perfect operation, the sort of thing you write textbooks about. A walk in the park.
Or.
It was going to be an absolute disaster that would turn into an emergency and would necessitate a fourth surgery the Monday after Christmas. We even had my original surgeon standing by, just in case.
The original surgeon actually walked me from pre-op to right outside the operating room the cataract guy used. The cataract guy was standing outside, waiting, when the original surgeon and I arrived.
I have never felt more cared for.
Now, it didn't go totally smoothly. I was all wrapped up, the anesthesiologist had started to do her thing, the staff was great about telling me exactly what they were doing, I was having a great conversation with the surgeon and his chief resident (who was only introduced to me by his first name and as the surgeon's assistant, and who I don't recall ever actually seeing because he stood at my head) about the size of the cataract — it was bigger than they'd anticipated — and the microscope, which was really cool. I was kinda fascinated by it, to be honest.
It looked nothing like I'd expected.

It was WAY cooler. But not blue.
I don't think.
And then… the staff forgot to tell me they were bringing something toward my face, I had a flashback to a certain pink-taped handlebar and… next thing I remember was being wheeled out of the ER and into recovery and the surgeon walking out behind me and giving a whoop, a fist pump, and yelling, "That went GREAT!"
Thank you, Tony the Tiger.
But he was right. The filaments in my eye, which we'd been so worried had been wrecked by the impact, had survived, entirely intact. The entire cataract surgery had taken five minutes.
Five.
Five minutes.
And then the surgeon and his chief resident spent ten minutes cleaning up some of the inside of my eye. They weren't entirely successful, since they didn't want to risk ripping anything, which would have sent the whole thing south, so they proved my original surgeon's maxim: Everyone talks about how good a surgeon's hands are, but they forget that what makes a truly brilliant surgeon is the exercise of good judgement and knowing when to stop.
Christmas Eve morning, I woke up and… I could see better than I had in almost a year.
Now, things still aren't perfect. They need to finish cleaning up that spot on my eye, and they'll need to use another laser to do it. I'm already fascinated by how this works.
And… it seems my close vision is what it is. Any correction we've tried with it has only made it worse. So I'm pretty much going through life now with a left contact lens and a bionic, Frankenstein right eye. I have a pair of glasses that make my distance vision crystal clear, but… at the sacrifice of my close-up vision. And they make my face feel funny, too, which is a really weird sensation. It's like it's melting.
Does this mean I'm disabled? My original surgeon says he doesn't believe you're ever disabled. He also doesn't believe in concussions, but when I went to the concussion doc at the end of January, he used my own metrics to be pretty convincing: when I first saw him in August, my memory was in the 16th percentile. On January 31, it was in the 93rd.
But I can work. And I have been, pretty steadily, although of course I've got room in my roster for more. I'm starting to rebuild what I lost over the past year, bringing in new subcontractors so that we as a collective can turn out more of the quality work you've all come to associate with the West of Mars name. A bigger and better editing service is at your command.
Yet the question remains about how much I can see. And the answer is that it's hard to answer. Yes, I can easily work. No, I can't thread a needle, but that's okay because I am less than domestic to begin with. I have trouble finding new places in the dark, even with a GPS or nav system–but I can read street signs. But I can see a Frisbee fly. And I can see the road in front of my bike. Can't shop at my local Trader Joe's, and florescent lighting is my worst enemy.
I may look into getting a funky pair of glasses that I can slip on without having to take out my contact, something so that I have that crystal clear(ish) vision when I go to the movies, to the theater, maybe to watch my beloved Thunderbirds. I'm not sure yet. I want that fourth surgery, with the laser, before I make any decisions.
But I'm here. And I can see you. Best of all, as I've been able to do all along, I can see my clients' manuscripts.
So to those clients who stayed with me, thank you. From the bottom of my heart, thank you.
And for those who didn't stay by me over the past year… well, I hope you find someone as good as the editor you walked away from.
April 2, 2016
April's my favorite month, so maybe we'll forgive it for starting on a Friday, meaning that today, Saturday, is the second.
The last time a month started on a Friday was January. Which meant that Saturday was the second.
Thirteen weeks, folks. Thirteen weeks.
My new glasses arrived, and I've got better — although not perfect — distance vision. Strangely, up close got worse with these new lenses. Weird. But… getting it right, I'm told, is going to be the equivalent of hitting a moving target. My vision will change, the surgeon said. It will, he said, resolve, although now that I am in the middle of the resolution, I realize I have no idea what that actually means.
I'm not even sure I should care. I mean, the odds were ever in the favor of losing my sight, if not my eye entirely. The fact that I can see things out of both eyes is, as far as I'm concerned, a blessing, and it's not uncommon for me to pause and give a silent thanks for whatever it is I'm looking at. Sometimes, whatever it is I'm looking at is viewed only through my right eye, as I like to close my left and see how good or bad the right one currently is. I can see, and that's something pretty big and even more special.
And yes, as the weather has improved, I've abandoned the walks but not the yoga (hey, it feels good) in favor of my bicycle. Right now, I'm only riding my mountain bike. The road bike still doesn't have new handlebar tape yet, although a trip to REI to pick up an online order solved the issue of not having tape on hand. So until the tape goes on and I move the bike out of the basement, where it's been for the past thirteen weeks, I'm on the mountain bike.
It's probably just as well that I am. My mountain bike is old. Circa 1996, which is when I moved into my home. It doesn't have shocks, it doesn't have disc brakes, the frame is crazy heavy. And it's that last part that's important. The frame is heavy. I feel like I have something substantial under me, unlike my light-as-anything road bike. And I sit more upright on it, too. It feels easier to see the world — well, my street — in this position even though it's harder to move up the hill I live on.
I texted my sister after my first ride. I have just proven I can ride a bike and not wind up in the ER, I said to her. She understood.
Understanding is a funny thing, isn't it? It's hard to be angry at people who try to be considerate, but when I realized I'd been excluded from a promotional event that I've done in the past and had a super time with, I was heartbroken. Every time I see something about it in any of my feeds, I cry a little bit. Really, folks… ASK. Don't assume. Ask. I'm glad to chat, glad to tell you where I am, glad to join in. And glad to work on your manuscript, too, although April is starting to fill up. Book your dates now.
One last note… it's April, and April is my birthday month, and that means I like to release a book so we can all celebrate, since my favorite present of all time is book royalties. That definitely isn't happening; I have two in progress and a third that is percolating away in my brain. I'd like to release them real close to each other once they are done, and I'll be hiring a PR firm or two for them, as well (anyone do PR specifically in Pittsburgh? THAT is what I most need), so we'll just have to celebrate my birthday another month.
Of course, if you're so inclined, you can get me one or two of these.
That'd make for a spiffy birthday present, too — especially if you accompany me to the field for a game… or two.
Happy April 2. Another unassuming day if there ever was one. But pardon me if I skip the bike ride today.
March 18, 2016
That's a crummy picture of my feet yesterday.
I wasn't feeling optimistic about the outcome of my latest appointment with the surgeon. Truth be told, I wasn't sure what a "good" outcome or "good" news could be.
So I wore my red Teva hiking boots. They have been cursed so far: I've worn them twice to the surgeon. The first time, I found out the pressure in my eye was too high and the visit dragged on and I wound up on the altitude sickness medicine that made me sick, loopy, and exhausted. All at once. The second time I wore the boots was the last visit, when the scar tissue and detachment were discovered.
Clearly, the boots are the problem.
Which is why I wore them. I was either sealing my fate or breaking the curse of the red boots.
To help push the situation in my favor, I paired my red boots (yes, on St. Paddy's Day, even) with my favorite Metallica shirt. Because nothing says powerful good luck like a totally obscure band t-shirt that I can't find a picture of in Google Images. (You Met old-school Met fans, it's the shadow man, with a design that is cool until you look at the back, and then it's effing cool)
The Curse of the Red Boots was broken by the Massive Magic of the Mighty Metallica.
The detachment is still there. It must be small because the fellow couldn't see it. It's not interfering with my vision, either.
Unless it turns into a tear, I'm going to live with it. No, the retina won't die if it's not pressed up against its snuggle bunny, the eye itself.
And the vision I'm swearing about? Should resolve itself over the next year. Yes, I said year. Do the nine weeks already under my belt count toward that year? Maybe. I didn't ask. Don't really care. Fifty-two weeks or forty-one… it'll happen on its own time frame, although right now, I am healing ahead of schedule. (Hello, Mr. Cataract. We've been expecting you. Table for one?)
This brings new restrictions in my life. No more ice hockey, even though I haven't played in over 20 years. No new contact sports, which really got ruled out when my hip went south. And eye protection, eye protection, eye protection. After all, I only have one good eye. I can't risk it.
That brought me and the boy over to my eye doctor last night. We picked out a new pair of glasses (with clip-on polarized shades. I'm so excited!) and I have an appointment to adjust the prescription the right eye is peering through, with the intention of doing it a couple of times until things resolve. Yes, it'll be expensive. But dammit, I'm worth it.
Actually, it's not a question of worth. It's that seeing life with the slightest of blurred edges is damn annoying and if we can fix it, we're fixing it. And those clip-on shades? Best thing since Twinkies (the old recipe, thankyouverymuch) because frankly, wearing a pair of sunglasses over my current glasses is not a sexy look, and I have an inside line on my hottie coach. The team's been practicing. They have a showcase this weekend which I have to miss 'cause I'm taking part of the boy's team to a tournament. Hottie coach is back in town.
Susan's gotta be at her best, man.
Which makes one wonder just how gentle my new life has to be lived. I mean… hot man? Restraint? Aren't those oxymorons?
I'm just glad the curse of the red boots is over and I can wear them confidently again.
May 21, 2013
Miss me? I miss blogging, too, and I need to do a follow-up about the Pennwriters Conference. Let's just say that each year I go, I have an entirely different experience. So far, it's all been good, even if it hasn't been what I was expecting/hoping for.
Anyway, the real reason you miss me isn't the conference. It's that the hurricane that is West of Mars Editing has blown back up into a Stage 3 storm. Maybe it's Stage 4; being able to tell involves lifting my head out of my current project (another good one!) and taking a good, hard look around. I'm too busy to do that, with manuscripts lined up and my awesome clients waiting patiently for me to work my fingers to the bone.
With every day that passes, I love what I do even more. I paid a high price for this career, but I don't regret it. If anything, I wish I'd been able to do it sooner.
I hope to be back with regular stuff here soon — I have at least two Featured New Books to bring you, and one Rock Fiction review, too. In the meantime, know that I'm working to bring you guys some great reads. And yes, I'm being a good nag and staying on Teen Boy to bring you more of what he's reading. He's got drafts saved. He just needs to finish them up. He's got that end-of-the-school-year funk. Or something. I do know he's not nearly as busy as me.
In the meantime, keep me in your reader (I've switched to Feedly. It's … different), keep buying the books of the Trevolution (did I mention I've been writing more again? Well, I am!), and keep telling your friends about the Featured New Book spotlight and about what an awesome editor I am.
Even if it means less regular blogging, at least you know I'm loving life.