Let's welcome Seelie Kay to West of Mars!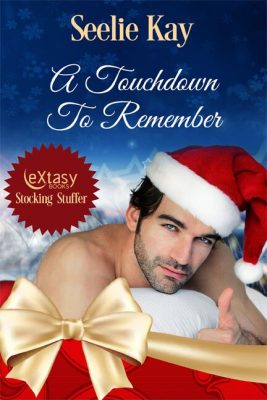 Seelie and I chat via Twitter from time to time — see why it's useful to have Twitter? Come chat with us! — and I was thrilled when I saw she'd filled out the handy-dandy form to tell us what song makes her think of her new book, A Touchdown to Remember. Ready? It's a good one!
It's Feel Like Making Love, the Bad Company classic! If you click the link, you'll LOVE the video — looks like someone recorded VH1 and alive appearance by the band. Since there was no official video, I went with this so you can at least see Paul Rodgers and band at their fashionable best. (We should not make fun, but come ON.)
Intrigued about the book? I sure am! Here's the description:
A Touchdown To Remember

It takes more than a hard knock on the head to keep running back Tim Wheezer Douglas down. When life pelts him with the proverbial lemon—a career-threatening concussion—he simply runs the other way, right into the arms of litigator Laura Adler.

When a second concussion sidelines Milwaukee Greyhound running back Tim Douglas, the rest of his life continues full-speed ahead. A some-time law student, Tim is faced with a classic Catch 22: Whether to continue to play football and risk a third and possibly life-altering concussion or quit the game altogether to pursue a career as a sports agent. He loves the game, but his priorities change when he meets Laura Adler, a sassy, sexy young attorney and rabid Greys fan. Their sizzling romp of a romance turns serious and Laura demands that he make a decision about football before she accepts his marriage proposal. Will Tim choose football or the law, and what role will Laura play in his future?
Pick up a copy! This link will take you to the Goodreads page, as the Amazon link wasn't working. And besides, I like Goodreads better than Amazon.
Hey! Here's the link to the publisher. Buy direct!
And connect with Seelie, too. Get news of new releases and follow her career.
website
blog
Twitter
Facebook